Finding The BEST Custom Funko Pops
Anyone who collects Funko POPs knows the struggle of waiting for something to come out. There are some POPs that have never been made, and some that likely never will because of licensing issues. This makes it frustrating for collectors, especially the ones who want to complete specific sets. The awesome thing about the POP world, is that there are some great custom POP creators, who can create your ideal POP and make it for you for the right price. Here are some of the most amazing custom POP creations that have ever been made!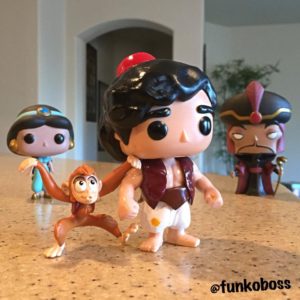 Aladdin
For any Disney fan this is certainly a highly desirable creation! Aladdin has not been created officially by Funko, likely due to licensing issues. Jasmine, Genie and Jafar are the only official Funko POPs from this collection. The amazing Funko Boss has crafted this flawless Aladdin POP, go check out her Facebook page for custom inquiries.

Maid Marian
Any Disney fans who have the entire Funko set of Robin Hood POPs, is definitely sad by the fact that we don't have an official Maid Marian POP. LFCustomToys has created this excellent Maid Marian to go alongside your Robin Hood.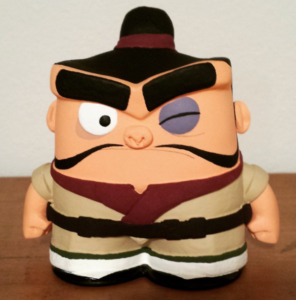 Yao
There certainly aren't enough Mulan POPs in circulation, but here is an awesome Yao custom by LFCustomToys.

Iago
Anyone who is a major Disney fan is certainly going to love this Iago custom by LFCustomToys.

Shenzi, Banzai and Ed (The Hyena's From the Lion King)
Funko has made quite a few Lion King Funko POPs, but they have not yet explored all of their possibilities. Here is a custom set of the Hyena's from the Lion King, by LFCustomToys.

Bagheera
Another awesome Disney POP Custom that we are all eager to get our hands on! The Jungle Book Funko line is a gorgeous one, but it is missing one key character! Bagheera! Thanks to LFCustomToys you can get your Bagheera fix!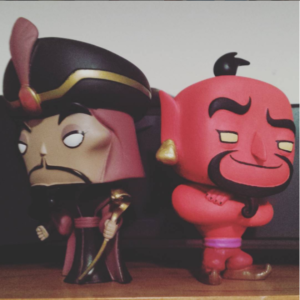 Red Genie
Anyone knows that the original Genie POP is a gorgeous but extremely pricey piece. LFCustomToys have created this amazing Red Genie version, which I am sure costs a pretty penny.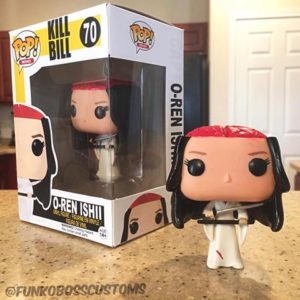 O Ren Ishii Scalped
Another awesome custom POP by Funko Boss, is this O Ren Ishii Scalped version! This is quite the gruesome looking POP, which is very fitting.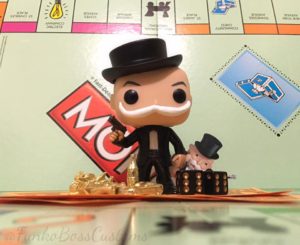 Monopoly Man
This Gangster Style Monopoly Man POP, is one of the coolest things you will find! Another one created by the fabulous Funko Boss.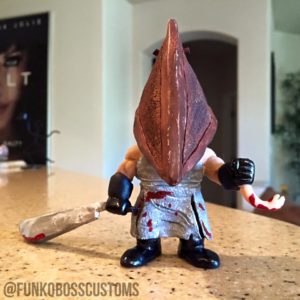 Silent Hill Pyramid Head
For any Silent Hill fans this custom POP is a MUST HAVE! It is so well created, and unbelievably scary! This is another excellent creation by Funko Boss.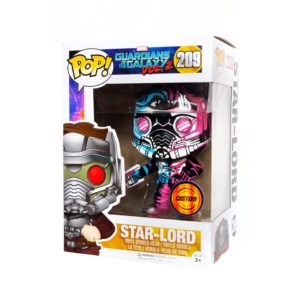 Star Lord Custom
This comic style custom is one of the coolest ones we have seen! This was created by Abbernaffy Customs, make sure to visit their Facebook page to inquire about a purchase.

Freddy Luke
Freddy Funko's are some of the favorites in the collecting community. Abbernaffy Customs loves to create some of the coolest Freddy customs. Here is a Freddy Luke Skywalker, that we are dying to get our hands on.

Horror Freddy's
This set of Horror Freddy customs are to DIE FOR! We are absolutely in love with the work from Abbernaffy Customs, and these are certainly some of our favorites.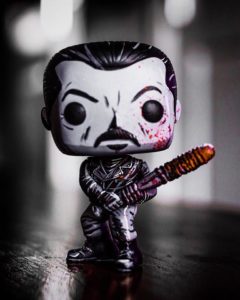 Negan
Sure, Funko created a Negan POP from the Walking Dead, but in our opinion this custom version is so much better! By Abbernaffy Customs.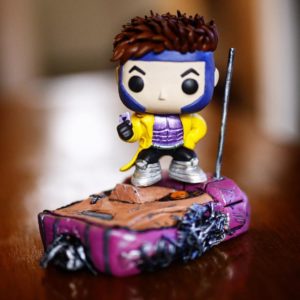 Gambit
Sometimes Funko does an excellent job creating a POP, other times the custom creators blow them out of the water! Another custom by Annernaffy Customs.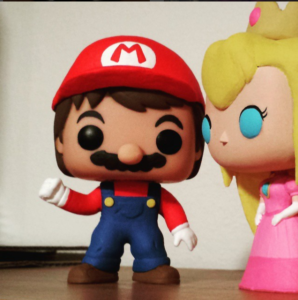 Mario and Princess Peach
These are seriously awesome POPs for any old school gaming fans! They are created by LFCustomToys, which can be found on Instagram and Tumblr. They have some amazing pieces, and the detail is astonishing!

Link
This is a seriously amazing custom Link (From Zelda) POP by CC Customs. Check them out on Facebook for any custom inquires!
We are all awaiting the day that Funko decides to empty our wallets with a set of Pokemon POPs, until that day comes- here are some excellent customs for you. All of these Pokemon creations are made by LFCustomToys.
Charmander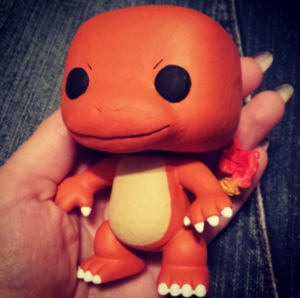 Charizard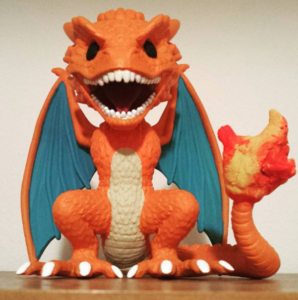 Ash Ketchum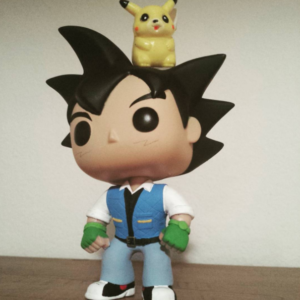 Nurse Joker
LFCustomToys definitely has quite a few masterpieces on our list, but this Nurse Joker might be our favorite!

Popeye
This is one flawless Popeye POP created by Gino Roberto Customs. Check them out on Facebook!

Obi Wan Kenobi
This gorgeous Obi Wan custom was created by Gino Roberto Customs.

Hellboy
It is a shame that there isn't a Hellboy Funko set, but thankfully Apple Pie Creations has done their best with this gorgeous custom!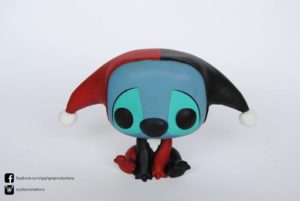 Harley Stitch
This might be the cutest thing we have ever seen! A custom Harley Quinn Stitch POP by Apple Pie Creations.
Some of these custom POPs will completely blow your mind! Dare we say that they are even better than some of the original Funko creations?
SaveSave
SaveSave
SaveSave
SaveSave